I've been MIA, but only because life has been so darn hectic. Weddings, birthdays, visiting European dignitaries (AKA my mother- & father-in-law from lovely London)...who can keep up?
Back in April I visited the LA Times Book Festival at the USC campus. Heaven for book lovers like me and my dad. We made the drive up and spent the entire afternoon. I think we saw just about everything except the strangely elusive Getty Publishing tent.

Soooo many books...

There were book tents on USC's athletic field. Why not?

I swear this is LA and not Amsterdam.
I've made a supremely pittiful attempt at reading this month. This must be what it's like for normal people who don't inhale books and instead go through them at normal speeds. This is killing me.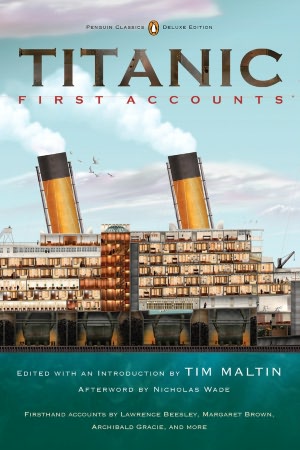 Much as I want to be tearing through this book, I'm really not. I'm stuck on the second (albeit, lengthy) part written by Archibald Gracie, "The Truth About the Titanic." He's very thorough and wants to make sure we have every single piece of the story, but what he does is end up repeating a lot of the same information over and over again. He went down with the ship and survived by climing onto an overturned lifeboat when he surfaced. What keeps amazing me is that apparently there was very little panic among the passengers during the sinking. I suspect I'll either skim until I get to the section of newspaper articles from the immidiate aftermath, or I'll admit defeat and put the book away to re-visit another time.
I
have
managed to read this book, however:

*Mine is a belated birthday gift from my Mum-in-Law and therefore British, so the title of mine is actually "Weird Things Customers Say in Bookshops." Apparently the publishers didn't think that we in America would know what a bookshop is so they changed it to something we'd understand. Much like how in the UK the first Harry Potter is "The Philosopher's Stone" and here it's "The Sorcerer's Stone."
It's full of overheard comments and random conversations with rather idiotic customers in bookshops. Just what the title promises. Things like:
"I read a book in the sixties. I don't remember the author, or the title. But it was green, and it made me laugh. Do you know which one I mean?"
I'd highly recommend it if you like books. Which I do.